CAN PMU Power detection module
---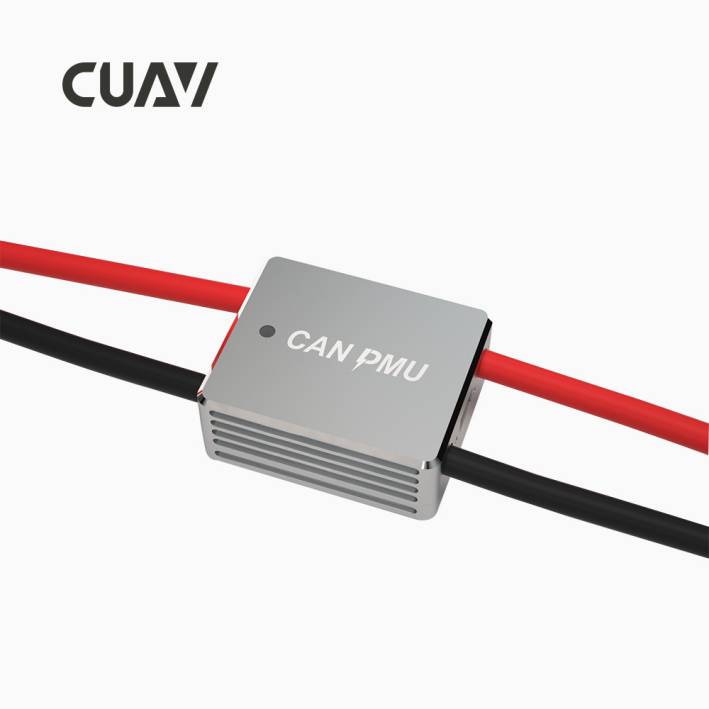 Overview
CAN PMU is a drone power management module with built-in STM32F4 processor; running CUAV ITT compensation algorithm, can accurately measure the voltage and current of the drone; support 6~62V voltage input, and the POWER port can output 5V/ 8A. It uses advanced CAN bus communication and supports the standard UAVCAN protocol; each PMU uses factory-level calibration to ensure good consistency and high accuracy.
Quick Summary
processor
Voltage input
Max current
Voltage accuracy
Current accuracy
Resolution
Max output power
Max stable power
Power port output
protocol
Operating temp
Firmware upgrade
calibration
Interface Type

IN/OUT:XT90(Cable)/Amass 8.0(Module)
Power:5025850670
CAN: GHR-04V-S

Appearance:

Size:46.5mm * 38.5mm * 22.5mm
Weight:76g
Buy
Pinouts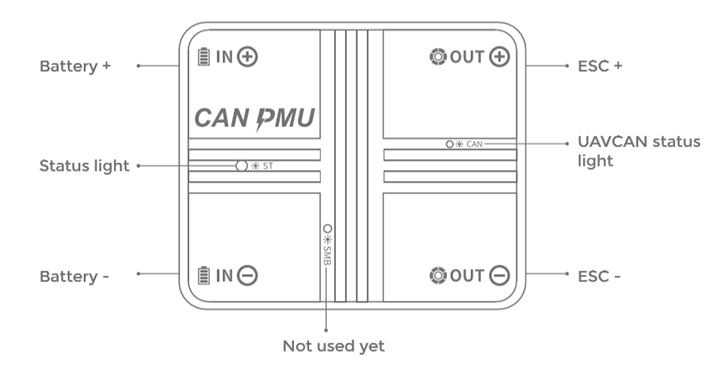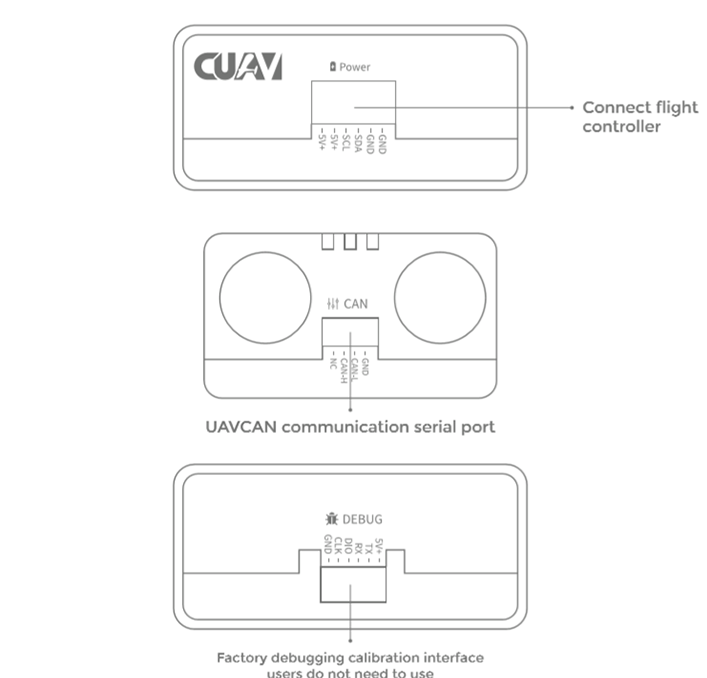 Connection
Connection method:
Connect the flight control CAN1/2 and the module CAN interface.
Connect the V5 series power cable to the V5 Flight Control Power2 (if other flight controllers are connect to the Power interface) and the module Power interface.
Enable CAN PMU
Before use, you need to set the flight control parameters to enable CAN_PMU; there are different setting methods according to the firmware of the flight controller.
ArduPilot firmware
Set the following parameters in the Mission planner's full parameter list and restart after writing:
CAN_P1_DRIVER set to 1.
CAN_P2_DRIVER set to 1.
BATT_MONITOR set to 8.(If using battery monitor 1)

**Note: Please use the firmware of AC3.6/AP3.9 (included) or higher.
PX4 firmware
Set the following parameters in the QGroundControl parameter list and restart after writing:
Uavcan_enble set to "sensors Automatic config"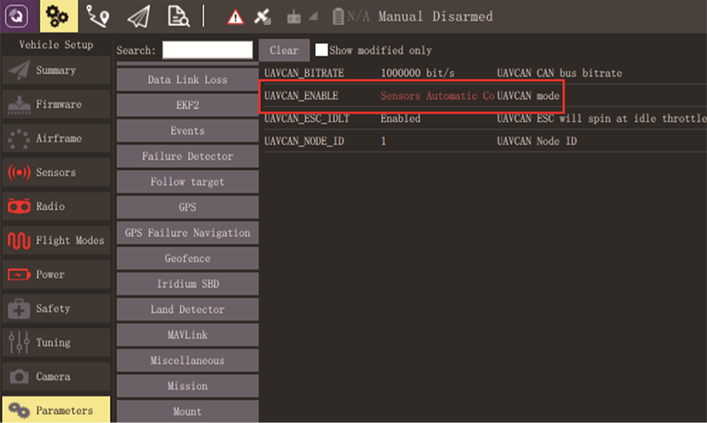 More information